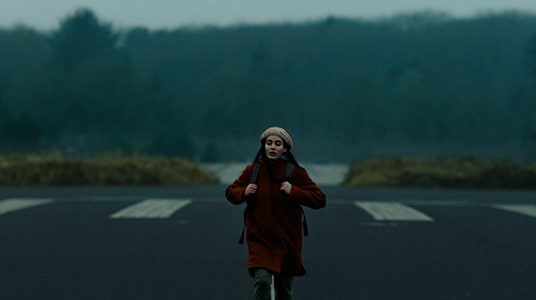 On the 75th anniversary of the adoption of the Universal Declaration of Human Rights, the festival presents a selection of films focusing on human rights issues with the special section "Dignity". The section takes its name from the term "dignity", which is prominent in the articles of the declaration, and focuses on the right of each individual to equal and free access to economic, social and cultural spheres.
The section will present one feature film and three short films to the festival audience.
That Afternoon: Nafiss Nia's first feature film, written and directed by Nia, tells a striking story about the refugee issue on the world agenda. It is the story of an Iranian woman asylum seeker's search for hope when all legal solutions are exhausted. The film, which had its world premiere at the International Film Festival Rotterdam this year, is among the most interesting first films of the year with its simple language.
Kubra: The documentary by Mélanie Trugeon, part of the short film selection, invites the audience to witness the art and life of Kubra Khademi, a performance artist who had to migrate from her native Afghanistan to France. With her art and protest behaviour as an immigrant, the feminist artist brings to mind the articles of the declaration on being an individual with equal production and access in society.
Oasis: Written and directed by Justine Martin, the other film in the selection focuses on the daily lives of two adolescent siblings. The film focuses on how the illness of one of the twin brothers makes him different from his sibling and gradually pushes him out of their common circle of friends.
Regard Silence: The last short film of the selection is Mexican director Santiago Zermeño's documentary Regard Silence, which takes us inside a workshop community founded by a group of deaf people. We witness the imagination and creativity of the community members as they push the boundaries of the standard sign language used in Mexico. Trying to describe poetry in their own style, the workshop group emphasises the unruly chemistry of communication.